Movember Challenge 2012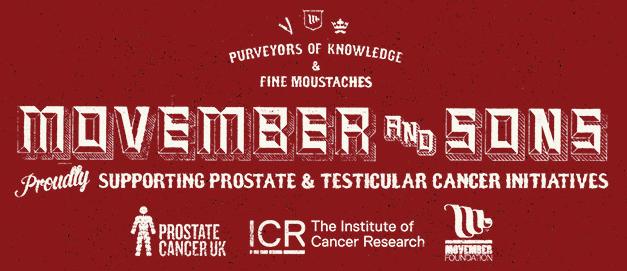 My MoSpace - Donate here!
It's Movember. The month where men across the country grow a moustache in aid of men's health, including prostate and testicular cancer. And this year... I'm joining in. Again.

Last year, I threw in a few daft challenges to go along with it, so how about I do that again? Once again, not just Retro Gaming, maybe a few other daft bits and pieces too.

So here's the deal. I'm going to set myself some targets and challenges to complete during Movember. They aren't going to be ridiculously easy, but they aren't going to be impossibly hard. I'll chart my progress here, see how well I do. And of course, we'll review my moustache too. Just for fun.

So, here we go, these are the challenges:
5 Retro Reviews to be posted this month. Rating: Easy-ish.
3 VIDEO Retro Reviews to be posted this month. Rating: Easy-ish
The 10-round Gamesmaster Challenge. ABANDONED AND REPLACED WITH EATING BEDFORDSHIRE SUPER NAGA CHILLIS. Rating: Hot.
The 8-player Chaos Battle Royale. Rating: VERY HARD
The Playstation 3 Trophy Challenge. Rating: VERY HARD
Get my weight back down to 13st. Rating: EXTREMELY HARD.
Finally upload photos and videos from Whit Friday and Bonfire Night. Rating: Ridiculously Easy.
Write a new XM. Rating: Depends how creative I am.
So, 8 challenges, plus Movember's Moustache Cultivation. Check my progress below... and if you should decide to donate a little, even a pound would be appreciated, feel free to MOsey on over to my MoSpace page, and you can leave a Monation. I mean, donation.

Thank you!


Grow a Mo
Progress:



100%